Blog
Why Ipswich Granny Flats is Unique posted on the 27th September 2013
Ipswich Granny Flats
The answer to building a Granny Flat in the local Ipswich area…
Our clients have discovered that they can save thousands of dollars by cutting out the middle man and coming straight to us – the only people who design, approve and build the Granny Flats in our local Ipswich area.
Build confidently with those doing the work:
Designing
Approving
Building
Ipswich City Council now has a 5 day Fast Track Approval Process!  We can start the initial process whilst talking to you on the phone – we can have a look at your land, the space available and work out quickly whether your site would be suitable for building a Granny Flat, and whether there are any obvious issues.  Once this brief assessment is done, we can organize to proceed from there …
So why not turn your Granny Flat dream into a reality, something which is truly unique.  Call Ipswich Granny Flats now on 0403 309 136 to begin the process.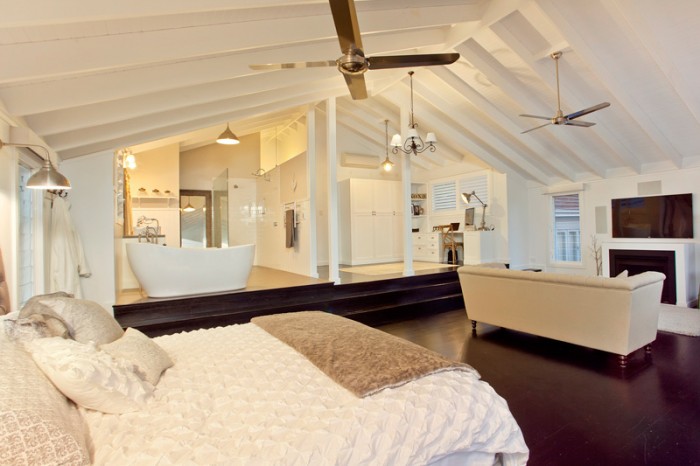 Design Options
Whilst you have a choice from our range of one and two bedroom plans, changes to suit your own site and circumstances can easily be accommodated.  Working closely with our own Architect, Russell Wombey, who has many years experience in passive solar designs, our experienced team will assist in working with you to find a solution to suit your needs.  The key to good design is understanding your site, so we are in a privileged position to have Russell as part of our team.
Maybe you would like to match your existing home's features such as roof pitch, cladding and other architectural features.  Whatever your requirements, we can create exactly what you want.
And having a choice of the standard or finishes can be the best part of the process.  It's like shopping for a new house : light fittings, floors, kitchen and bathroom fixtures, even the colour co-ordination.  How exciting is that!
Whatever your style or budget, we can design something to suit your needs…
CALL IPSWICH GRANNY FLATS NOW : 0403 309 136!
CHEERS!
Written by
Sonia Woolley
Popular Posts
Recent Blog Posts
Categories