Blog
The Granny Flat Solution: A Growing Australian Investment Trend posted on the 6th January 2014
We will see more and more local governments in Australia look at this as a possible answer to the tight rental market, provide more opportunities for low income earners to live in established suburbs, and address the issues of housing affordability.
Granny Flats in Australia are a relatively new phenomenon. Many Councils currently allow granny flats to be built, but on the proviso that an immediate family member live in it, whether it's elderly parents or boomerang kids!
This criteria is slowly changing to also allow them as an investment option as the need for affordable housing becomes more of an issue.
Here is a brief description of those states or territories that now allow the building of a second dwelling for investment purposes :
QLD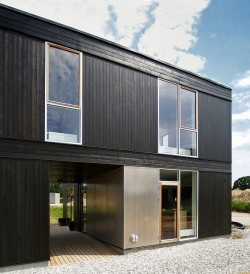 Demand for housing and in particular affordable housing will only worsen in years to come as the population ages, rents, food and other essential living costs escalate. The National Housing Supply Council report said Queensland had the second largest housing shortfall in Australia and "despite the recent surge in investment … social housing supply lags well behind demand."
Throughout Queensland there is a strong need for affordable housing amongst the community, reflected in figures which show there are over 30,000 applications on public housing wait lists, resulting in nearly 70,000 people in Queensland waiting for suitable accommodation. 2011 more than 5,000 people joined the wait list alone.
As part of their Community and Social Planning, Ipswich City Council has identified a need within the local area in response to changing demographics, and taken a lead role addressing the social impacts and issues associated with affordable housing. "Auxilliary Dwellings" more commonly known as Granny Flats is one way of addressing this issue.
It can be attached or detached from the primary building and it can be permanent or temporary.
*   *   *   *   *   *   *   *   *
Vision Property Group (Qld) Directors, Sonia Woolley and Julie Adams saw this opportunity, and so Ipswich Granny Flats was born. They have been instrumental in building the first few 'Auxilliary Dwellings' here in Ipswich, with a number of new projects about to commence shortly. Check out our Case Studies on our website! Our experience has enabled us to provide cost effective solutions for our clients. It pays to use experts in their field : why would you use anyone else?
WA
The newly elected WA government made announcements that if re-elected, they would allow granny flats throughout the state! They were re-elected and are now progressing towards these approvals. Great news for WA! The Planning Minister, Mr John Day is making a number of amendments including : increasing the allowable floor space of a granny flat from 60 to 70 square metres, but probably the most important change – the proposal to change the allowable use of the flats to anyone not just immediate family members as was the case.
This will go along way in assisting the issues of the rental crisis and housing affordability in the state.
NSW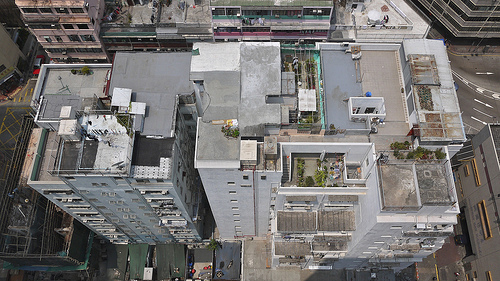 NSW Department of Planning released new legislation in 2009 allowing for granny flats to be erected (called State Environmental Planning Policy or SEPP). It was introduced "to increase the supply and diversity of affordable rental and social housing in NSW." Granny flats may be located within or attached to, or separate to the principal dwelling; they can approved as a complying development in 10 days; must be no more than 60 square metres of living space; the property must be at least 12m wide; a minimum 450sqm block size for a detached granny flat and comply with the current planning controls such as building height and setbacks, floor space ratios and open space in the local environmental plan. Hurstville and Kogarah City Councils currently allow for granny flats to be 65 sqm but require additional car parking and stricter development controls.
Further information is available from NSW Department of Planning.
For NSW, granny flats are being endorsed as the answer to the rental crisis being experienced, housing affordability and socially responsible housing.
The majority of new granny flats are being built in Sydney's western suburbs such as Blacktown, Penrith and Campbelltown with some councils receiving up to 30 applications a month = one application per day, to build new granny flats. Council Contribution Fees differ from council to council, with some waving any fees, whilst others charging like wounded bulls!! And many NSW rural communities are also seeing a rise in granny flat development, eg Newcastle, Parkes, Orange to name just a few. This trend looks like its set to continue …
ACT
The latest state to join in the Granny Flat Revolution – Canberra, ACT, the nations capital!
Variation 306 to the Territory Plan – Residential development, estate development and leasing codes commenced on 5 July 2013.
Background : Variation 306 was prepared by ESDD (Environment & Sustainable Development Directorate) to implement a review of the policies that apply to residential development and subdivision in the ACT.
In the ACT there is an increasing demand for affordable housing for all ages. Based on the recommendations of the ACT Affordable Housing Action Plan and the ACT Strategic Plan for Positive Ageing, ACTPLA has included a new form of residential use – "Secondary Residences" in Draft Variation 306.
The 'Secondary Residence' (more commonly known as a Granny Flat) can be attached or detached from the primary building and it can be permanent or temporary. And under the new provision anyone can occupy a Secondary Residence and does not need to be related to the occupants of the principle dwelling.
As with all states that now allow the building of an additional dwelling on any one property, there can only be one secondary residence built per property.
But get this – in the ACT the 'Secondary Dwelling' or Granny Flat must be at least 40m2 and no more than 75m2! You still need to meet the building requirements as set by the ACT government and there is a need to provide a parking space as well.
The ACT government has moved to ease the rigid solar provisions it imposed on new home building as part of the Variation 306 changes and is consulting on a technical amendment to the variation it says will allow some flexibility with future building design. This includes the increase in size of Secondary Residences or "Granny Flats" from 75 to 90 square metres.
This means the ACT in effect will have the largest Secondary Residences or Granny Flats in Australia !!
SA
Granny flats can only be built for an immediate family member, not as an investment option.
NT
Granny flats can only be built for an immediate family member, not as an investment option.
TASMANIA
Granny flats can only be built for an immediate family member, not as an investment option.
Ipswich Granny Flats – we hope the above information in this article assists you as home owners and investors alike.
CALL : IPSWICH GRANNY FLATS
Sonia – 0403 309 136
www.ipswichgrannyflats.com.au
Written by
Sonia Woolley
Popular Posts
Recent Blog Posts
Categories