Blog
The Best Place to Put Your Money…Why Investors are Choosing these SEQ Suburbs posted on the 5th August 2018
We've known it for some time now, but here's the proof…  if you want your investments to work hard for you, these are the areas to put your money!   
Affordability, plenty of options, good rental demand and high yields – what more can an investor ask for ???
Investor alert: The south-east Queensland suburbs with the highest rental returns
Ellen Lutton, Domain
23 July, 2018
Units in Logan City are yielding 7.8 per cent, according to new data from Domain. Photo: Ray White Logan City
South-east Queensland's highest yielding investment properties are no longer in Brisbane, but in the outer suburbs of Logan and Ipswich, new data shows.
Suburbs like Bellbird Park and Bundamba in Ipswich, and Logan Central and Woodridge in Logan, have estimated rental yields of more than seven per cent for units, the latest Domain Rental Report has found.
Brisbane has some of the highest rental yields in the country, averaging four to five per cent.
This two-bedroom townhouse at 6/360 Redbank Plains Road, Bellbird Park, is for sale for $199,000 and yields seven per cent, its agent says.
However in Logan Central, where the median rent for a unit is $260 a week, the estimated rental yield is a whopping 7.8 per cent. In nearby Woodridge, the yield for units is 7.1 per cent, with a median weekly rent of $255.
Tony Miller of Ray White Logan City says there are plenty of savvy investors who have already cottoned on to opportunities in the area.
"That's one of the beautiful things around these suburbs — there's so many affordable units and townhouses and they represent great investments because of those rental yields," he says.
This brand new duplex at Bellbird Park is renting for $260 a week. Photo: Ray White Taigum
"Also, Logan is affordable — you can buy a unit for under $175,000 or $180,000 and it'll rent for $250, $260 a week — but importantly, the demand for rentals is there, it won't sit there vacant."
He says a lot of interstate investors see value in Logan, given its proximity between Brisbane and the Gold Coast.
"Interstate investors recognise that an area between two large cities that has a cheap price point and high yields is valuable and will keep growing," he says.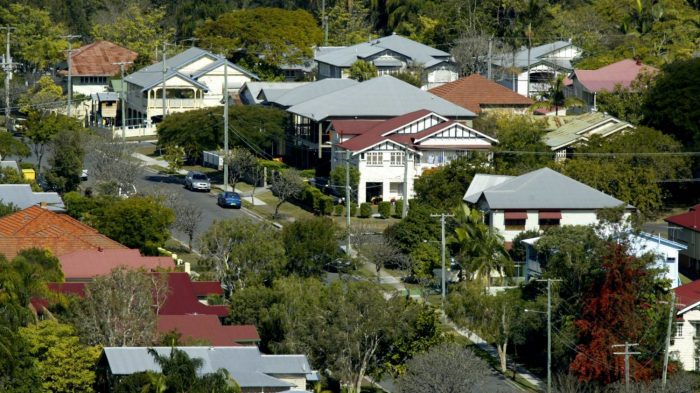 Brisbane's highest-yielding suburb for houses is Ellen Grove, in the south-western outskirts. Photo: Glenn Hunt
"They look at the prices, look at the yields and say, 'It's near a train station and I can drive to Brisbane in half an hour', it's got a lot of potential for growth."
Interstate investors also had a strong presence in another high-yielding suburb, Bellbird Park, on the eastern outskirts of Ipswich, where units are yielding an impressive 7.3 per cent.
Bill Woodard of Harcourts Springfield said Melbourne and Sydney buyers have been buying and even building duplexes here because of the excellent rental return.
"Investors look at the figures and go for it. They're interested in the brand new stuff where they get great rent, which is generally duplexes and that kind of thing," Mr Woodard says.
"They can get a three-bed unit for $215,000 and it will rent for $290 a week. You just don't get that [return] for houses."
He said the duplexes were not popular buys with owner occupiers, but investors from Sydney and Melbourne were happy to take them on.
"Because units aren't popular with local buyers, they're cheap to buy. They can be hard to move but down south, duplexes are really common, so the interstate investors are comfortable buying them. Then they're easy to rent."
For houses, Leichhardt, Laidley and Riverview give some of the top returns, with yields of 5.8 and 5.7 per cent.
The highest yielding inner city suburb for unit rentals was Brisbane City, where the median weekly rent is $495, with a yield of 5.8 per cent.
Ellen Grove, 20 kilometres south west of the CBD, was Brisbane's highest yielding suburb for houses, with a yield of 5.5 per cent.
Top yielding suburbs for units:
Logan Central: 7.8%
Bellbird Park: 7.3%
Bundamba: 7.3%
Woodridge: 7.1%
Loganlea: 6.8%
Top yielding suburbs for houses:
Leichhardt: 5.8%
Laidley: 5.8%
Riverview: 5.7%
Waterford West: 5.7%
One Mile: 5.6%
Want to know more about investing in SEQ's
highest-yielding suburbs?
Give Sonia a call today
0403 309 136
Written by
Sonia Woolley
Popular Posts
Recent Blog Posts
Categories