Blog
So What is a Granny Flat? posted on the 19th December 2013
The Collins Dictionary definition of a granny flat is : noun, self-contained accommodation within or built onto a house, suitable for an elderly parent.  Also called: granny annexe.  By the true definition it is for a "Granny"!
Every Australian state and Planning Schemes within that state seem to have their own description.  One state planning department sums it up nicely:
A self contained extension of the existing home that:
Is established in conjunction with a house and is either within the house, or attached to the house, or separate from the house; and
Is on the same lot of land as the principal house and is not on a separate lot, in a strata plan or in a community title scheme
Ipswich Granny Flats have seen what a great opportunity Ipswich City Council has offered to investors in the local area : with the relaxation of the planning guidelines, Granny Flats technically termed 'Auxiliary Dwellings' are now allowed for the investor!
Examples of what other states call them include : Fonzie Flats, Garden Flats, Granny Cottages and 'Extended Family Units'.  The common denominator is their use as secondary living spaces to main dwellings.  Under the new WA government, they too are now introducing the equivalent of the Granny Flat – for investment purposes as well as their original intended use for extended family members.  In other parts of the world, Granny Flats are also called teenagers retreats and backyard cottages – the Europeans, Americans and English have been building them for years.
About Granny Flats
Essentially, a granny flat is another, smaller home on your property.  Usually it's located to the rear of the main home where you can share the backyard, but from a privacy point of view its better to have your own yard fenced off.  Or it can be built as an attachment to the main dwelling.
What does a Granny Flat contain?
As it's an independent, self contained unit they will usually have the following rooms:
1 – 2 bedrooms
kitchen/ette
living area
bathroom, separate or en suite
laundry, separate or often built within the bathroom or kitchen
Who suits a Granny Flat?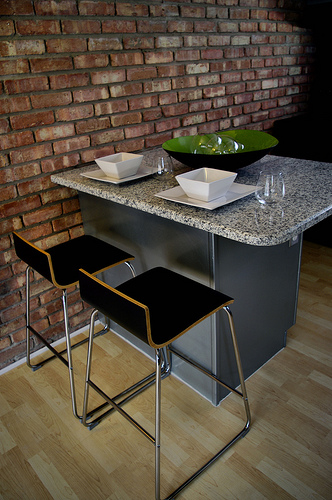 Why 'Granny' of course you'd say!  And you are right, they are very popular for aging parents or grandparents as they are still able to remain independent whilst staying close to family for comfort and support.  Parents these days are also building them for the 'boomerang children' who keep returning to the nest, also a growing phenomena …
Ipswich City Council under a relaxation of the planning scheme now allows Granny Flats or 'Auxiliary Dwellings' to be built for investment purposes – we here at Ipswich Granny Flats have been the market leaders for the area in the implementation of this new opportunity.
The Granny Flat Solution : It's becoming a world wide movement – the demand is increasing as cities become more and more populated.  And as they don't make any more land – it's a global trend on the rise!
Feel free to call us or drop a line
Ipswich Granny Flats – Sonia 0403 309 136
admin@visionproperty.com.au
CHEERS!
Written by
Sonia Woolley
Popular Posts
Recent Blog Posts
Categories