Blog
Moreton Bay region overtakes Logan City to be strongest market in Greater Brisbane posted on the 11th July 2016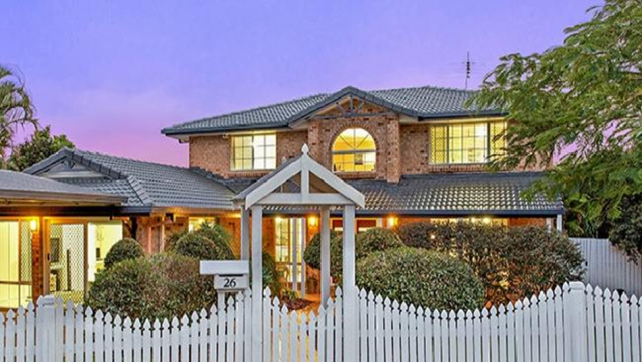 This week, Ipswich & Logan Granny Flats, the largest builder of granny flats in South East Queensland, bring to you a fantastic article on the ever-growing Moreton Bay region! Moreton Bay has been on property market expert watch lists for a while, and now the gorgeous bayside has overtaken Logan City as the strongest market in the region.  This comes at a perfect time, as we are about to launch MORETON BAY GRANNY FLATS – so if you have granny flat and/or investment property questions or queries and want to ask somebody who is knowledgeable and experienced within the region, call Sonia: 0403 309 136.
July 5, 2016
News Corp Australia Network | Michelle Helle & Reshni Ratnam
The Moreton Bay region has overtaken Logan City to be the strongest market in the Greater Brisbane area.
According to the latest Price Predictor Index Winter 2016 report, property analyst Terry Ryder from Hotspotting, said the two strongest markets had affordable areas on the fringes of the Greater Brisbane region, showing Brisbane's growth cycle may be nearing its end.
While Logan City remains strong and continues to be one of the nation's standout markets, Moreton Bay now has a larger number of growth suburbs – 15 to Logan City's 13.
Mr Ryder said overall the number of growth suburbs in the Greater Brisbane area had declined due to the economy.
"The overall underlying economy hasn't been as strong, NSW which is primarily Sydney has been the number one economy in Australia for a couple of years now and its infrastructure spend has been the highest, Brisbane doesn't compare with Sydney on those two terms so the price growth has not been as big, but never the less there has been activity," Mr Ryder said.
"Now it is just a question of whether it is on the way down or whether it resurges again."
Rising suburbs in the Moreton Bay region include Bellara, where sales in consecutive quarters have been 17 up to 40; Narangba, where sales numbers were lifted from 91 to 139 in the past five consecutive quarters; and Kallangur, where sales in the past seven quarters have been 149 to 170.
The data shows growth markets include Narangba (median house price $450,000), and Kallangur ($360,000), both of which make the list of the top 25 growth markets in Australia.
Mr Ryder said growth activity would depend on a number of things including investors looking for somewhere else to buy.
"A lot are still looking at Brisbane, better yields, more affordable property, and of course the Gold Coast just down the road, in terms of municipalities it is the number one market in the country still," he said.
"It has been number one for the past four or five reports now."
*********************************************************************************
LOOKING AT BUYING AN INVESTMENT PROPERTY IN THE
MORETON BAY REGION?
WANT IT SPECIFICALLY TO BUILD A GRANNY FLAT?
For more information
CALL SONIA 0403 309 136
Written by
Sonia Woolley
Popular Posts
Recent Blog Posts
Categories