Blog
Maximising Granny Flat Returns – Tips & Tricks for Savvy Investors posted on the 7th April 2014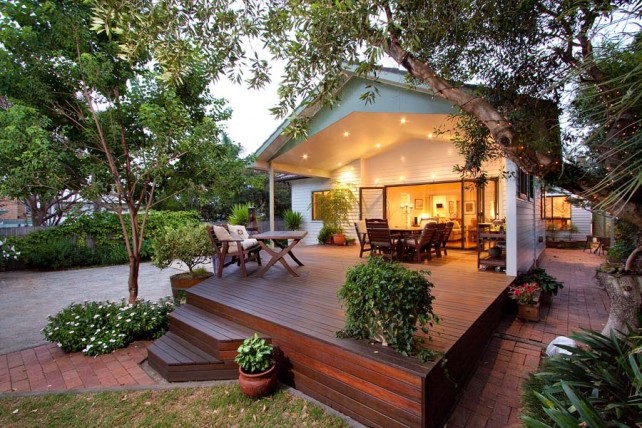 There are a few options for investors looking for ways to maximise their granny flat rentals. Once your granny flat is built, you can certainly improve your chances of attracting quality tenants, especially in the design process. What can you do to increase your granny flat rental income?
Great Planning and Design
Here are a few tips to make your new granny flat irresistible to tenants :
1. DESIGN – It's vitally important to design your new granny flat with a view to creating visual and acoustic privacy between the two occupants.
2. LOCATION – It's always wise to purchase a property which has convenient access to shopping centres, schools and transport. If all three aren't close by, we recommend public transport as first priority since transport makes getting to schools and shops a lot easier and faster as well.
3. RENTAL HISTORY – Talk to us about what other granny flats are achieving in the target area. If no granny flats exist, try to plan for privacy and separation. This can include providing separate parking and pedestrian access. Whilst not always possible, it does attract tenants easier and can command higher rents.
4. FINISHING TOUCHES – This means providing your new granny flat tenants with adequate soundproofing, quality fittings, ease of access, good-sized bedrooms and bathrooms. This can be achieved through clever design, good fencing, including solar energy and even a small garden shed for their gardening tools, knick-knacks and storage needs.
Summary
A lot of investors come to us for help in building their new granny flat. Often, their first priority is building as easily and cheaply as possible. We are of course experts at achieving this goal. We always remind the client, though, that once the builder leaves the building site, there's a little more to do. This includes providing a separate letter box, clothes-line, garbage bins, pathways etc. These are the things which will can make renting out your new granny flat so much easier for you, us as your Property Managers and of course, your new tenants.
We trust this guide has highlighted the need for careful planning to include privacy, separation and aesthetics. This means adding quality inclusions which will ensure you can attract quality tenants and maximum granny flat rentals, for now and for many years to come.
Julie Adams
Director
Ipswich Granny Flats
Written by
Sonia Woolley
Popular Posts
Recent Blog Posts
Categories