Blog
Is the Recent Growth in Queensland Sustainable ? posted on the 22nd May 2014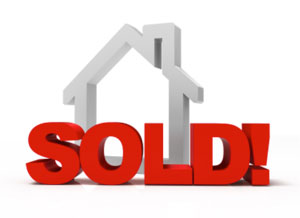 Vision Property Group (Qld) and Ipswich Granny Flats : A timely article in the new issue of the HIA Queensland Building News!
Here in Ipswich we have certainly experienced a new found shortage of available land.  Every investment group in Australia has realised you can now build a new house + an Auxiliary Dwelling, more commonly known amongst the investment fraternity as Dual Living (We Call Them Granny Flats!).  And we don't see it changing any time soon.
My personal belief is that by the end of this year (2014) we will have a severe shortage of residential land across SE Queensland, particularly in Ipswich.  If you want to buy an investment property in 2014 – Ipswich is the place to be looking.  It's the old story of supply and demand, so get in now – be an industry leader, not a follower when it's too late.  Queensland's south east corridor is one of the fastest growing regions in Australia – we are poised for huge growth, and have only just begun the journey …
Enjoy the read :
Is the Recent Growth in Qld Sustainable ?
Debbie Johnson, HIA President Queensland
HIA Qld Presidents Report
Building News Issue 2 / 2014, P7
As Darryll's article explains, not all parts of Queensland have benefitted from the growth in the home building activity over the last year : most of the growth in both the new and multi-unit markets has been focused on South East Queensland.
Along with the geographic spread of the recovery, another topic that is often coming up in conversations with members is whether the recovery that we have felt is durable.
After such an extended period of depressed industry conditions it's not surprising that home building and materials supply businesses are being cautious about taking on extra staff or investing more in stock or supply capacity.
"THE LAND ISSUE IS HOPEFULLY JUST A SHORT TERM PROBLEM AS DEVELOPERS WIND UP THEIR ACTIVITY TO MEET THE EXPANDING MARKET"
Forecasting is always an exercise in weighing up the risks of what can go wrong.  But at the moment the risks of the recovery faltering are much less than the likelihood of it continuing to deliver improved trading conditions for a good while yet.  The key to a sustainable recover is of course closely linked to continued confidence among the home buying public.  In Queensland this group has every reason to remain optimistic :
Interest rates are likely to stay at very low levels for the foreseeable future;
Economic growth is expected to be strong as the investment in the resources sector starts to deliver an income stream for the State;
We are leading the way in employment growth and unemployment seems to have peaked;
Finance for new building has become more readily available (although some valuation issues remain);
The recovery in the established home market will boost spending on renovations; and
We have a State Government that is genuinely committed to reforms that will encourage investment in our industry and make it easier to do business
At this stage the main risks to a sustained recovery that members are reporting are concerns over the availability of land and looming pressures on the availability of trades.  The land issue is hopefully just a short term problem as developers wind up their activity to meet the expanding market.  Unfortunately there are no short term fixes to a shortage of trades.  The best defence against this eventuality is to take on apprentices now.  Whether you engage appreciates directly or through a group scheme like HIA's, you will have access to better trainees if you beat the rush that might be coming in six months or so.
Unfortunately our industry is all too used to ups and downs in activity but it has always shown remarkable flexibility in responding to changing circumstances.  I'm sure that this cycle will be no different, but it is much better to have growing pains than the other pains we have experienced since before the GFC.
Ask us here at Ipswich Granny Flats how we can help you !
Ring Sonia : 0403 309 136
Written by
Sonia Woolley
Popular Posts
Recent Blog Posts
Categories