Blog
Ipswich Property Market 2014 posted on the 31st March 2014
There isn't one property investment or wealth creation group in Australia at the moment that isn't singing the same song : 2014 – Queensland is the place to invest.  Particularly SE Queensland, especially where you can produce two incomes from the one property without having to do dual occupancy and all it's associated fees and charges ie: Dual Living as they are all calling it …
Have I mentioned yet that we are the only council in Queensland to allow this from an investment point of view – Come in Ipswich !
Of interest is RPData's view on the take : much lower days on market stats, and lower levels of vendor discounting, all good signs the market is moving and on the rise.
The world according to According to RPData …
Market insights for your postcode: 4305
Rental Median (H) : $285 Rental change over 5 years (H) : 5.6%
Rental Median (U) : $275 Rental change over 5 years (U) : 12.5%
RPDATA : Tim LAWLESS
Welcome to RPdata update on housing market condition for March 2014.
Last month we saw dwelling values track sideways, the first time in eight months where capital city dwelling values didn't rise on a month to month basis. With interest rates remaining low we are expecting further value growth but probably not at the same pace of what we saw in the second half of 2013.
This was the first month where capital city dwelling values didn't move higher after posting a ten percent rise over eight consecutive months of growth. Whether this latest month on month is signalling a change in housing market conditions is yet to be seen. We'll need to see a few more months of flat to negative movement to know if a weakening trend is becoming established.
What's more likely is that the flat February result is simply an adjustment to previously strong December and January readings where values were up a cumulative 2 percent with a rolling quarterly gain across every capital city apart from Darwin. Most other indicators are still showing very robust conditions at least from a macro level.
Auction clearance rates remain high with the key auction markets in Melbourne and Sydney continuing to record clearance rates well above the seventy present mark as well as higher than normal auction volumes.
Average selling time is showing its typical seasonal spike in January however the reading remains much lower than previous January periods and follows a record low average days on market in November and December. Vendor discounting is also tracking at a very low level with a typical capital city vendor discounting their initial price expectations by just 5.6 percent.
Since the start of the current growth rate back in June 2012 dwelling values are up accumulative 13.2 percent. Sydney's housing markets has been the primary driver of growth over the cycles to date with values up 18.6 percent since June 2012. Darwin and Melbourne and Perth have also recorded double digit growth over the cycle to date with values now 14.5, 14.4 and 13.8 percent high respectively. Apart from Hobart the remaining capital cities have seen dwelling values rise by less than five percent over the current cycle so strong capital gains have taken Sydney's values 12.6 percent higher than the previous peak which was back in November 2010. The Melbourne and Perth housing markets are also showing dwelling to be a record high while all other capital cities needs to see further value rise before posting a nominal recovery.
Another positive indicator in the housing market is a mortgage index. Over the month of February RPdata was tracking record levels of mortgage actively across its valuation platforms. The mortgage index is still ramping high after the seasonal average slow down and we expect the index to move to a new record high over the coming weeks. This index show a very strong correlation with housing finance starter for the Australian bureaux of statistics so we expect to see a significant volume of housing finance commitments when the bureau report the housing finance date in six weeks' time.
The Brisbane housing market had continued to rub contrary to both expectation with dwelling values posting a two percent fall over the month. The trend data is also relatively soft showing a 0.6 percent rise over the past three months and a 2.8 percent rise over the year.
I still think that Brisbane housing market is the one to watch for capital gains this year due to the higher rental yields, better affordability and much earlier stage in the growth cycle.
Buyer demand has increased substantially over the past year with a number of home sales over 25 percent over the December quarter compared with the same time last year and it's likely this initial demand coupled with a relatively insufficient level of new housing construction will start to push local values higher.
Overall the zero capital gains result in February needs to be viewed in line with the most recent trend in other market data flows considering the strong results in auction markets and mortgage related evacuation activity over the month the soft index result is likely to be more reflective of the market taking a breather after such a strong December and January reading rather than a sign of a faltering market.
Its important to remember that the RPdata is mark value index is not seasonally adjusted so the flat rate of growth can partly be attributed to the seasonal factor at this time of the year.
The next few months of data will provide a much better indication to whether or not a slowing trend is becoming apparent. Interestingly the flat February result did coincide with the slump in consumer confidence as well.
The Westpac Norman institute index of consumer sentiment posted a three percent fall over the month to reach its lowest value in nine months. The correlation between buy demand and dwelling values consumer sentiment is well documented. If sentiment levels remain low going forward we can expect that to result in lower level of housing market activity.
Labour market condition weakens also based on the most recent data for January with the Australian Bureau of Statistics posting that unemployment rates moved to six percent with a deterioration in the labour market health can also be seen in the decline of the total number of full time jobs however part time of numbers have risen over the past year indicating that businesses are still creating jobs but seemingly lack the confidence to recruit full time staff.
The Reserve Bank is looking increasingly reluctant to lower interest rates any further and their recent statements have indicated a neutral interest rate setting for the foreseeable future.
The ASX cash rate for the future has implied yield curve is a stable cash rate setting with a trend suggesting there will be no change to the cash rate for at least the next twelve months.
With interest rates remaining low we do expect housing market conditions to continue along the growth expectory however our view remains that conditions for capital gains across the largest capital Sydney and Melbourne will start to taper a more sustainable rate of capital growth while high yielding cities, particularly Brisbane, will start to show an improvement in what has been a relatively weak growth trend to date.
…….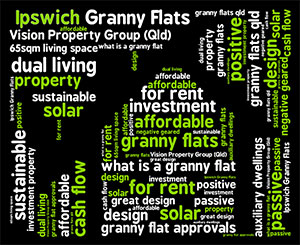 Written by
Sonia Woolley
Popular Posts
Recent Blog Posts
Categories