Blog
House Prices Ignite Boom in Granny Flats across NSW posted on the 12th June 2015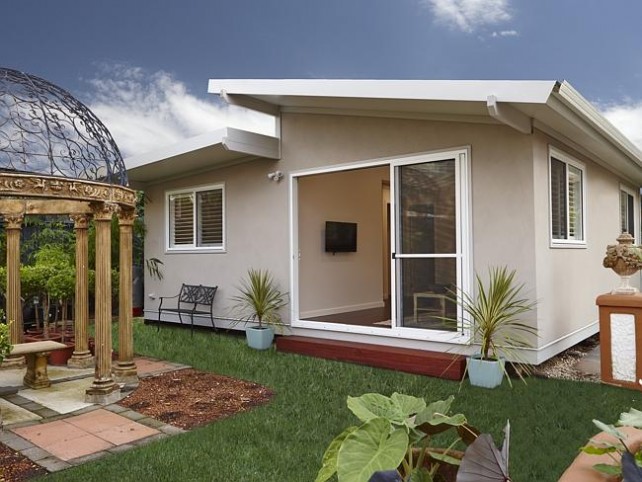 Ipswich Granny Flats, your Granny Flat experts have brought to you a copy of the  action happening in NSW :
news.com.au
28 April 2015
The humble granny flat has come a long way from its days as a quick garage or shed conversion. These days it's not uncommon to find granny flats so lavishly built they could pass as a standard home.
In the last five years, their popularity has skyrocketed as homeowners capitalise on their properties for investment or accommodating family.
NSW Department of Planning and Environment data shows that 4818 new granny flats were built last year, nearly double the 2867 built the previous year and three times more than the 1511 built in 2010.
Western Sydney has led the charge with Bankstown, Fairfield, Auburn and Penrith councils recording the most granny flat approvals. Warringah in the north was also strong.
NSW is the epicentre of the granny flat boom. Granny Flat Finder data found that 58.7 per cent of national web traffic came from NSW, which also contributed 65.9 per cent of national inquiries.
Founder Harry Laos said a factor driving the rise was the lack of affordable housing.
"Granny flats are an excellent property investment vehicle for young couples and first-home buyers, families, elderly and of course property investors looking to pay off their mortgage and outright own their properties sooner," Mr Laos said. "Sydney rentals for granny flats can be between $300 to $700-plus per week depending on regions."
Another factor has been the growth of intergenerational family living in Australia, he added.
Paul Mathias, owner of Multidwell, has seen his business flourish on the back off granny flat demand.
"We started five years ago and a lot of people didn't understand how it could be a compliant development," he said. "We've noticed a major increase in the last 12 months and that's in line with the house prices increasing,"
To build a granny flat in NSW, homeowners need to lodge a development application with their local council which assesses whether it meets the NSW Government's State Environmental Planning Policy (Affordable Rental Housing). The process can take 10 to 20 days.
There are a number of considerations but minimum requirements include having a property size of 450sq m and a maximum size of 60sq m for a granny flat.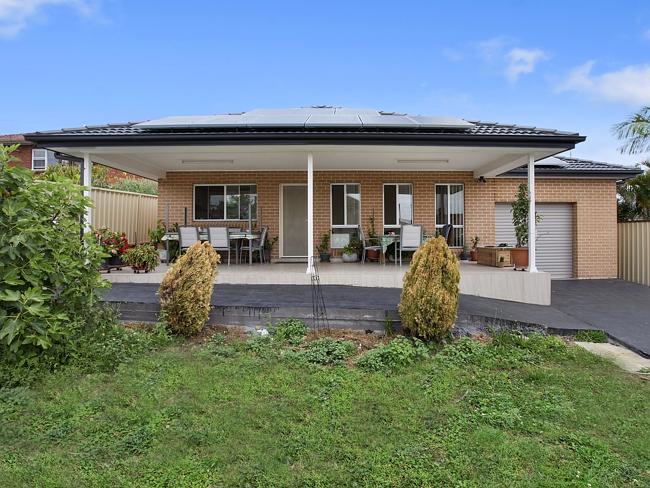 If you're planning to build a granny flat, it's important to do your research by comparing different designs, prices and builders.
"Don't always go for the lowest price nor the highest," Mr Laos said. "Get a detailed on-site inspection first prior to any builder's quote. A lot of builders will throw any price out there to win your business without completely understanding the customers' needs, site associated costs or council associated costs."
Multidwell granny flats typically have an open-plan kitchen and lounge, two bedrooms and one bathroom. Some add a second bathroom for guests and incorporate high ceilings and a split-roof to enhance space and light.
"We start at $132,000 and go up to $149,000. The average contract price is somewhere in the middle," Mr Mathias said.
Granny flat gives independence
Living in a granny flat on her sister's Carlingford property has allowed Liz Slade to live independently, yet be close to her family at the same time.
Sister Fran first raised the idea of building a granny flat last year. At the time Ms Slade was renting a unit in North Ryde.
"I've been unwell so I haven't been able to work and I was sick of paying rent. I said to her I'll help build the granny flat if I can live there and she said yes," Ms Slade said.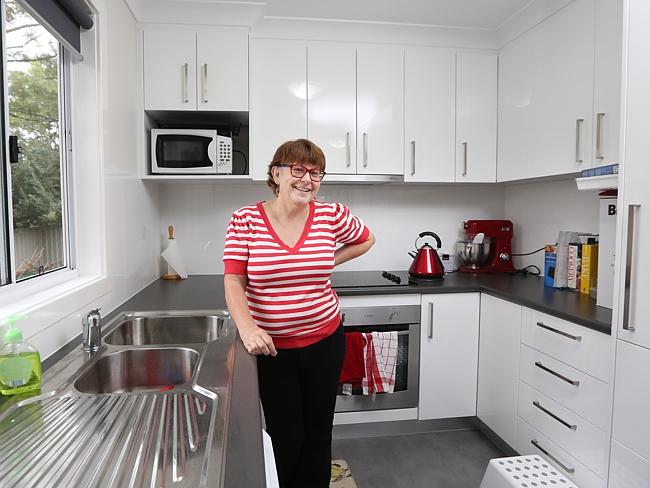 Ms Slade spent about five months researching builders and designs before settling with Granny Flat Solutions.
"I visited a lot of their open homes and I was very impressed with the standard of their building," she said. "I knew what I wanted so I created my own design." Construction started in mid-September and took three months to be completed.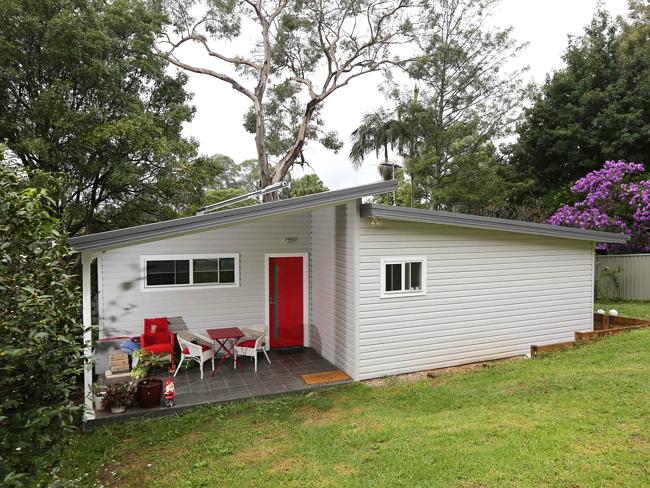 The two-bedroom dwelling offers all the comforts of a normal house: a lounge and dining room, a kitchen, bathroom and a porch at the front.
"It's been built in such a way that it makes good use of the breeze and the sun," Ms Slade said.
Since moving in just before Christmas, the living arrangement has worked out well for the two sisters.
"It took a while to get used to creating our own space but it's been good. I help her out with looking after the kids so it works both ways," Ms Slade said.
DO YOU HAVE A LARGE BACKYARD ?
PERHAPS AN INVESTMENT PROPERTY IN THE LOCAL IPSWICH AREA ?
WANT TO HOUSE GRANNY IN HER OWN INDEPENDENT LIVING SPACE ?
Whatever your need
Give Us a Call
Sonia – Ipswich Granny Flats
0403 309 136
Written by
Sonia Woolley
Popular Posts
Recent Blog Posts
Categories