Blog
GRANNY FLATS posted on the 12th February 2016
Do you own an investment property or a home in the Logan or Ipswich areas?
At Ipswich (Logan) Granny Flats we have thoroughly researched and created a working model that will take any homeowner or investor from a negative geared position to a positive cash flow outcome on their investment. We have developed a fail proof system that if followed will guarantee a positive return on investment, made possible from changes to regulations in Ipswich (Logan) now allowing auxiliary dwellings or granny flats to be built for investment purposes.
Managing everything for you – it's an easy process!  Ipswich (Logan) Granny Flats will project manage it all from the soil test, the approval process to the build itself and will even find a suitable tenant for your investment.  Don't have a suitable property?  Don't worry about that either – we can act as Buyers Agents and find one for you.
So, What is a Granny Flat?

Granny Flat's are essentially a "mini-home" on your property. They are usually located to the rear of the main house, however they can also be built beside, below or above a primary dwelling or even as an extension to the existing house. And the best part is, they can be rented out to generate some income, a Profit! Such an investment is a no-brainer – you don't need to buy additional land, use what's already there = therefore, no extra cost!
Whether you're looking to pay off your mortgage faster, take that overseas holiday or simply be comfortable knowing you're now getting a positive cash flow income, granny flats are a great investment!
What will be my Returns on Investment?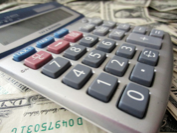 Ipswich and Logan Granny Flats are the leading experts in The Granny Flat Solution – we are the largest supplier of Granny flats in Brisbane and SE Queensland.  Whilst your rent returns may vary slightly from area to area, we can guarantee our Granny Flat Solution will  DOUBLE your rent return regardless.  We can turn your negatively geared investment into a positive one!
One of our seasoned investors built a two bedroom, one bathroom granny flat on a property and rented it for $300 per week – just the flat on its own!  For his total costs, we have helped him achieve a 10% rent return … and who wouldn't be happy with that??
Whether you're after some renovations / home improvements or looking for a positively geared cash flow, Ipswich and Logan Granny Flats will work to suit your needs.
It's all about Location!
Ipswich and Logan City Councils are two of the local councils in SE Queensland that have allowed Granny Flats to be built for investment purposes. Even more importantly, these two areas both have the HIGHEST growth rates in Queensland!!  Logan alone is expected to have a population of 400 000 within the next 6 years. With housing demands increasing rapidly, the continuous influx of eager tenants will guarantee your granny flat will turn your negative investment into a positive one. Ipswich and Logan are both fantastic areas for families, young couples and students alike – making it perfectly suitable for tenants!
Financing and Costs…
Ipswich and Logan Granny Flats will manage the entire process for you – from acting as Buyers Agents on your behalf to find a suitable property, to organizing a soil test right through to project managing the build itself and then to even finding a suitable tenant!  You are just one call away from having your investment pushed into highly positive territory.  Our one stop shop will take all the pressure out of building a granny flat – leaving you instead to reap the benefits!  Rather than costing you money, our Granny Flat Solution will guarantee you at least $250 a week in rent return!
Your Opportunities Are Endless!
Ipswich and Logan Granny Flats are the market leaders in the implementation of this new opportunity, and with the expected population growth it has become a fantastic area for families and students – making a Granny Flat a new opportunity for YOU!  Logan's proximity with Brisbane's CBD and the Gold Coast make it an easily accessible region to be enjoyed.  Granny Flat accommodation is eagerly sourced by uni students, young couples making a start and even families or grandparents looking to downsize.
So, NOW is the time to contact us about turning the space in your backyard into a positive cash-flow investment.
Built to Last
Here at Ipswich and Logan Granny Flats we will tailor your Granny Flat build so that it's just right for you!  A Granny Flat will add value you to your property, even if it is for Granny's so that Granny is a little bit closer to home!
All of our Granny Flats are designed by our own architect, Russell Wombey, who has a passion for light, bright open spaces.  As Granny Flat Builders – we are the market leaders in both Ipswich and Logan.  Just ask us – we'll tell you !
So whether you're looking for investment purposes or just for renovations to your own home, we tailor our work to suit your preferences WITHOUT the hassle!
GET STARTED TODAY
Over 35 years Industry Experience!
Guaranteed Positive Cash-flow Investment!
All from the Comfort of your Own Home!
CALL NOW: Sonia 0403 309 136
Written by
Sonia Woolley
Popular Posts
Recent Blog Posts
Categories