Blog
Granny Flats: Perth Homeowners Cash in on Backyards posted on the 19th June 2015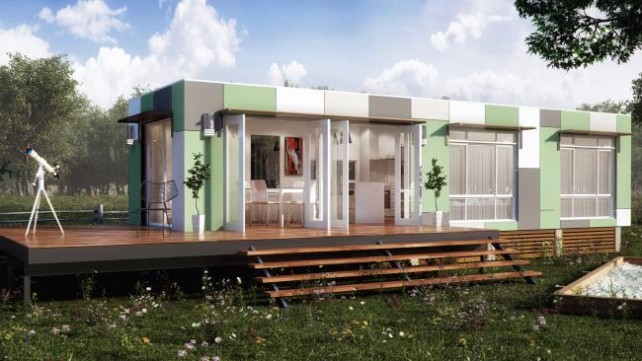 http://www.perthnow.com.au/
Annabel Hennessey
11 May 2015
GRANNY flats are making a comeback as Perth property investors look to turn their big backyards into a revenue stream.
With Perth weekly rental returns down $30 from this time last year, some investors are looking for alternative solutions to bump up their rental incomes, including adding dwellings for extra rent.
Since the State Government introduced legislation to allow granny flats or "ancillary dwellings" to be rented to non-relatives, more investors have begun the task of adding flats.
Momentum Wealth managing director Damian Collins, who is affiliated with a granny-flat builder for clients seeking an ancillary dwelling, said he now had many clients adding flats to their existing investment properties to rent out to extra tenants.
Mr Collins said in some cases clients were renting granny flats, which can cost anywhere between $120,000-$150,000 to build, for up to $400 a week.
However, figures show it would take seven years at that weekly rent to recoup the costs, with some observers noting the flats may not be the solution for everyone's problem.
"While a dwelling will add some value to a property, it's predominantly a strategy for extra cash flow," Mr Collins said. "Generally, the flats themselves will have a yield of 10-11 per cent, which has allowed some clients to turn their investments positively geared."
Mr Collins said there were a number of advantages to the dwellings including the price — given they are cheaper than adding a second property through subdivision — the time it takes to build and their lock-and-leave appeal.
"(Granny flats) generally work best in a suburb with a shortage of units or that kind of stock available," Mr Collins said.
Granny Flats WA managing director Mike Nicholls said since the legislation change, more than 20 per cent of his clients were investors. Typical tenants include students, travellers, FIFO workers and divorcees.
"There's no stigma about living in a granny flat and they're no longer seen as just for the elderly," he said. "Young people are familiar and comfortable with the idea and many feel safer being behind a main property."
Hegney Property Group director Gavin Hegney said investors should be wary of overcapitalising.
"If you've got a three-bedroom, one-bathroom property, adding a flat can be a way to give the home appeal to a wider market," Mr Hegney said. "However, if it's a four-bedroom in an area where there's not a lot of demand for five bedrooms, you might think about whether it is necessary. Investors should think carefully about where on the property they locate the flat and whether it will fit with the existing home."
Mark Hay Realty director Mark Hay said while they had their benefits, investors should be careful not to purchase a dwelling before considering their existing property.
"In some suburbs, such as Mount Lawley (in Perth's inner suburbs), where large blocks sizes are very desirable and sought after, adding a dwelling could actually potentially devalue your property," Mr Hay said. "Investors need to do the maths and work out whether the extra rent they'll be getting will be worth the costs of instalment."
The granny flat trend has been big in Sydney, where property prices have soared. NSW planning figures show 4818 new granny flats were built in Sydney last year, nearly double the 2867 built the previous year, and three times more than the 1511 built in 2010.
The trend was being driven by high prices, rental return and parents looking for accommodation for their grown-up children.
Modern granny flat a double delight
WHEN it came to buying his fourth investment property Adam Bishop went for one with space. Mr Bishop, a FIFO worker, wanted to get two rents out of the one property without the long process and cost of subdividing.
After buying a three-bedroom, one-bathroom home in Forrestfield for $430,000, Mr Bishop added a two-bedroom ancillary dwelling to the property, which is set to be rented out for $300 a week.
"It was actually quicker to find a tenant for the flat than it was for the main dwelling. We had about 15 people come through each of the home opens and they ranged from single mums and couples to other FIFO guys," Mr Bishop said. "The main house is being rented out for $400, so because of the flat I've been able to turn it into a positive cashflow."
Costing about $140,000 to build, it will take Mr Bishop roughly nine years to recoup the costs of the flat based on rent alone.
"I'm happy to have the security of more than one tenant," Mr Bishop said. "The dwelling definitely attracted a lot more rental interest than people would imagine."
Investor fast facts
— Renting out a private granny flat means you will lose capital gains tax-free status on that part of the property.
— Two-bedroom flats can cost about $150,000. At $400 a week rent, it could take seven years to recoup costs.
— To add a dwelling to an existing investment property you need to renegotiate with existing tenants.
— You must lodge a development application with the council before building.
— Government legislation allows granny flats to be added to existing properties and blocks over 450sqm
Written by
Sonia Woolley
Popular Posts
Recent Blog Posts
Categories