Blog
NSW Fonzie Flat Investment Scheme Now Available in QLD posted on the 18th October 2013
Under the NSW Planning Scheme since 2009 there has been the opportunity of building Granny Flats for investment purposes.  Ipswich City Council is the first council in Queensland to now allow "Auxilliary Dwellings" or Granny Flats for the same purpose : an investment!  And we here at Ipswich Granny Flats have been instrumental in building the first purpose built Granny Flats purely as investments.
Below is an interesting extract that may be of interest …
Manor homes, Fonzie flats mooted under government plan to boost housing diversity, affordability
Campbelltown Macarthur Advertiser, 17 October 2013
Nicole Hasham, 16.10.13
New "manor homes" would be built on street corners and "Fonzie flats" will be encouraged over garages under a state government plan to squeeze more people into Sydney's fastest-growing suburbs.
But critics say the plan, which includes smaller housing lots, will strip streets of their character and produce the "lowest common denominator" housing options.
The government's housing diversity plan would allow townhouses and other higher-density house types across more suburbs in Sydney's north-west and south-west growth areas, changing the appearance of many residential areas.
It says western Sydney residents are turning away from traditional detached homes on big blocks, and planning rules are preventing more "innovative housing options".
The proposal encourages so-called "Fonzie flats" – self-contained studios built over garages. The flats are named after the Fonz character in the hit TV series, Happy Days, who lived in a studio over the Cunningham family's garage. Such flats already exist, but could be strata subdivided from the main home under the plan.
The proposal includes new "manor homes" in low density suburbs. The buildings, to be built on street corners, would look like large two-storey homes but contain four separate units.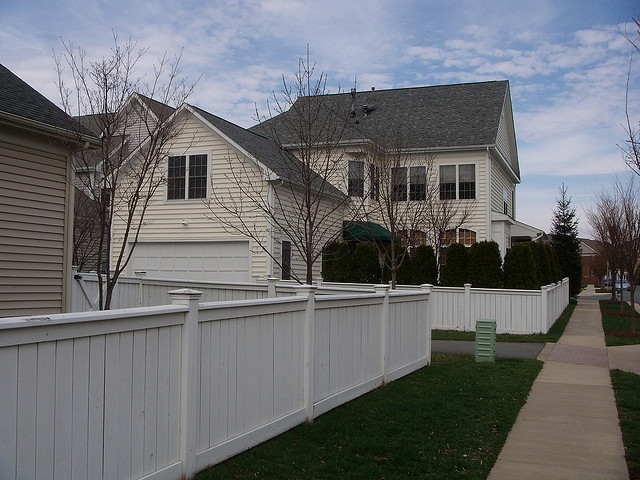 Townhouses and terraces would also be allowed in low density areas.
The government says the plan, which affects growth centres around the Hills, Blacktown, Camden, Campbelltown and Liverpool council areas, will increase affordability and housing choice and help create more than 180,000 new homes over the next 30 years.
But Hills Shire Council has raised serious concern over the proposal, which it says would permit higher densities in areas far from shops, services and amenities.
The plan would also allow lot sizes as small as 125 square metres in higher density areas – about half the council's current minimum. The council did not support the manor homes plan in low density areas, due to the building size and potential conflict with neighbours.
It backed the Fonzie flats, saying they provide good children's play spaces, home offices or affordable housing, but warned developers were often unwilling to build them due to "feasibility" concerns.
Mayor Michelle Byrne said the region must take its fair share of population growth, but questioned "why we must aim for the lowest common denominator in terms of housing options?"
"Increased densities should go around town centres, close to public transport and amenities, not in areas that are remote from services," she said.
The Hills district, also known as the "Garden Shire", is a "relatively affluent area" where residents expect "a certain lifestyle", a council report said.
A Campbelltown Council spokeswoman said it was seeking information on how the proposal would impact traffic, open space and recreation facilities.
But Urban Taskforce chief executive Chris Johnson, whose organisation lobbies for developers, said measures to increase housing diversity should extend beyond growth centres to other parts of suburban Sydney.
"It's appropriate that we don't have a one-size fits all approach … it enables developers to respond to what is becoming a more diverse marketplace," he said, adding that smaller lots and house types would improve affordability.
A Planning Department spokesman said several councils provided positive feedback, which would "deliver a greater choice of housing options at different price points whilst creating good places to live".
The big squeeze: how the diversity rules will work
The state government says western Sydney residents are turning away from traditional detached homes on big blocks. It has proposed planning rule changes for some suburbs in growth areas.
It will encourage "Fonzie flats". Named after the Happy Days character, pictured, the self contained studios could be strata subdivided when built in conjunction with the main home.
A new dwelling type known as "manor houses" would be established. They would be built on street corners and look like large two-storey homes but contain four separate units.
Townhouses would be allowed in low density residential zones.
The Granny Flat Revolution – it's happening everywhere !
If you want to become part of it
Call Sonia now : 0403 309 136
Ipswich Granny Flats
Written by
Sonia Woolley
Popular Posts
Recent Blog Posts
Categories