Blog
Dual Living : What does it actually Mean ? posted on the 29th June 2014
Dual Living is a term or phrase coined by the growing number of 'wealth creation groups' or 'specialist property investment groups' that offer house / land packages within the local Ipswich area to investors all over Australia.
In the last 6 months within our local Ipswich area, any available land is being sought by these groups to build a new house, generally a 3 bedroom, 2 bathroom + single car accommodation + an Auxiliary Dwelling usually a 2 bedroom, 1 bathroom + single car accommodation. Sold to investors Australia wide – these groups are calling it Dual Living.
As Directors of Vision Property Group (Qld), both myself (Sonia) and Julie Adams saw this opportunity about 18 months ago – and so Ipswich Granny Flats was born. We have been instrumental in building the first few 'Auxiliary Dwellings' here in Ipswich, and have continued to do so ever since …
The Granny Flat Solution or Dual Living for an investor is a no brainer ! You can have a new house built and have 2 income streams. If one of the properties is vacant for any period of time, you still have an income on the other. You can even live in one and rent out the other. For First Home Owners, you could still be eligible for the Queensland government Great Start Grant of $15,000 – and live in one and rent out the other! What a Bonus …
Added benefits include separate water and electric meters, no body corporate fees and managed as two completely separate tenancies. Ask us about Property Management of the Dual Living properties – we are the local experts on the ground (not a faceless franchise or large impersonal property management group!). We now have potential tenants ring us every week wanting to rent them as they are being built. Ring Julie (0411 073 747) for further information.
Granny Flat construction through these marketing and wealth creation groups often takes 16 – 20 weeks. As builders of in-fill development for investors, our Granny Flat Approval process usually takes 2 – 4 weeks, with our Granny Flat construction taking about 4 weeks once approvals are in place. Checkout examples on our website for Case Studies.
It's unfortunate what's happening in some of these estates now. These 'experts' are building 15 – 20 of these Dual Living packages in a row – not conducive to a quality investment area. As a result of this, Ipswich City Council is now considering it's options for the relaxation of the planning scheme and called for Public Comment. They are proposing to reduce the Auxiliary Dwellings, Granny Flats, Dual Living packages – call it what you want, to 50m2 and one bedroom.
What is being produced by the 'Investment Experts' is not the spirit with which it was originally intended. Ipswich City Council's original concept of the Auxiliary Dwelling was their response to social responsible housing, urban infill and affordable housing. Auxiliary Dwellings gave the opportunity for sizeable blocks in the inner areas, especially those adjacent to transport networks to provide a more efficient use of land, providing extra accommodation, affordable for tenants and owners alike whilst supplying a valuable resource at the same time.
Work with Ipswich Granny Flats,
the local business on the ground that kick started the whole
Granny Flat Solution in Ipswich.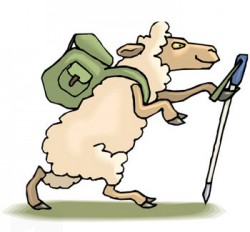 Don't be a sheep and just follow.
Work with leaders, not followers…
Call Ipswich Granny Flats : 0403 309 136
Written by
Sonia Woolley
Popular Posts
Recent Blog Posts
Categories