Blog
5 Ways to Double Your Rent Return … posted on the 28th July 2014
Cash is King.
Cash flow to a property investor is vital!
Positive cash flow to a property investor is an absolute Bonus!
Are you maximizing your investment property to it's true potential? That's something that we at Vision Property Group look for in every property, whether it's for ourselves or our clients. What is the highest and best use of the property …
If I said to you that we could double your rent return, what would you say? Not possible you say? Well, here are 5 simple ways to double your rent return – used by the astute property investors!
RENOVATE
You would think most landlords would have a handle on this – yes, a simple coat of paint does wonders.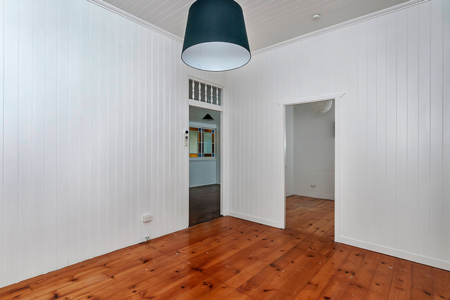 An interesting case study is one of our interstate investors. The property hadn't had a lick of paint in 10 years!  The previous property managers had not once mentioned the condition of the walls inside.
As the condition of the property deteriorated, the quality of the tenants did so accordingly. The landlords couldn't understand why the rent was going down.
We believe it's important to remember that your asset becomes someone's home – in theory their pride and joy!
If you are trying to maximize your rent return ask yourself – would you be happy to live in the property?  We would hope your answer is yes!
In this instance, amongst other things, a coat of paint, new light fittings and window coverings ($400 from Spotlight and Ikea) saw the landlords achieve an increase of $80 per week rent return!!!  Are they happy landlords – you bet!
SECOND DWELLING
More commonly known as a Granny Flat.  Under Ipswich City Council, they are called Auxiliary Dwellings, but are also known as Secondary Dwellings (ACT) or within different Council's in Queensland such as Lockyer Valley – they are called Apartments!  Go figure …
Here in Ipswich there are a large number of older style properties that are traditionally on over 1,000m2. So why not use your backyard to gain either a passive income or if it's an investment property – double your rent return!
And there are many options for this – either within the existing building or a completely new build in the backyard.
1) New Granny Flat construction. A complete new home + granny flat, attached or detached.  This is proving to be really popular in new housing estates within the local Ipswich area.  Unfortunately some marketing and wealth creation groups are building a large number of them on really, really small blocks – not a good look!
These Dual Living packages as they have been dubbed amongst the investment community are divided by 6' treated timber fences for acoustic & privacy reasons. They are separate meters for both water and electricity and proving to be popular to rent amongst mature age or single professionals
2) Extensions. Extend your existing house on either the side or back, wherever space permits. Ipswich Granny Flats is also instrumental in assisting a number of their investor clients in raising the existing house to build under – another first for Ipswich Granny Flats within the local area. All part of the Granny Flat Solution
3) Conversions. This could either be internal within the existing house, or we are now looking at a separate stand alone large rumpus room for a client with a view to converting this to a granny flat!
HOLIDAY RENTAL
Have you considered renting the main house and living in the granny flat or vice versa, for people wanting to stay on holidays. You would be surprised how popular this actually is in some areas.  Perhaps you have a rural setting with a granny flat – people love to stay on 'rural' or 'farm stays'. By renting out your granny flat for holidays only, this leaves you with the flexibility of being able to have family and friends stay when they unexpectedly pop in for a few days
STUDENT ACCOMMODATION
Here in Ipswich we have a large university campus close to the CBD, and a large hospital with associated medical specialties within this same area. Renting out rooms is popular, but as more granny flat projects are being completed, students and hospital staff are looking to this type of accommodation
EXECUTIVE ACCOMMODATION
There is very little of this style of accommodation here in Ipswich – perhaps you could be the one to change this. We have an investor that is now looking at this as an option – we could increase his rent return to nearly 14%!  A great increase from the measly 4% he was getting …
It's all about smart granny flat design and construction!
Is your investment property achieving it's best and highest use?
No, Unsure – ask us at Vision Property Group / Ipswich Granny Flats what we can do for you!
Call Sonia 0403 309 136
Ipswich Granny Flats
Written by
Sonia Woolley
Popular Posts
Recent Blog Posts
Categories